Reaching your very best clients with TV25 is so easy--
Right now it's more affordable than ever...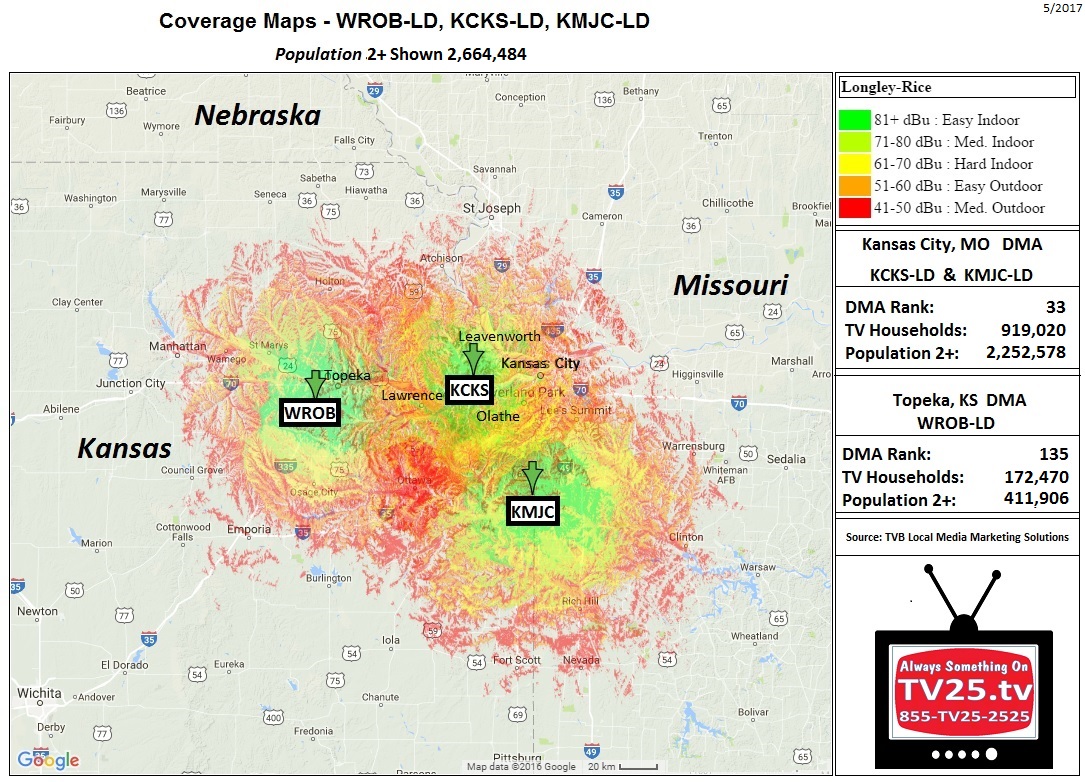 You can reach our audience for a FRACTION of your current TV marketing budget.
Never been on TV?
Find out how TV25 can share your passion with KC, Lawrence & Topeka!
From MILLENIALS to BOOMERS, Cord Cutters LOVE our content:
24 hour News Weather & Extreme Sports, Music, Movies, and the best Gameshows, and series from the Golden Age of TV
Use our targeted ENTHUSIAST programming to find buyers for your product!
(Fishing, Tennis, 4-wheeling, Skiing, Custom Cars, Power Boating, and many more!)

Think you can't afford to be on TV?
Think again....with TV25, you can't afford NOT to!
It is SO easy to advertise on TV, and you won't find a more affordable broadcast option covering Lawrence Topeka & KC!




Call us at 1-855-TV25-252